Looking for high quality? Found it!
Quality translations at favorable prices into
info@kvalitnypreklad.sk +421 902 247 550
Certified Translation of Vehicle Registration Certificates
Our translation agency also translates the documents of imported vehicles.

When bringing in a vehicle from abroad, certified translation of the documents of your new vehicle is always required by the police. Most frequently, this includes the translation of the vehicle registration certificate, the translation of the vehicle purchase agreement, the translation of the documents issued by a vehicle inspection station (STK) and the vehicle unregistration certificate.
The police always demands certified translation (sworn translation), i.e. translation made by a sworn translator registered at the Ministry of Justice of the Slovak Republic.
Always enquire at the respective office or police station!
Before submitting your purchase order for certified translation, you should always enquire what specific documents the police or the given authority requires. Sometimes, only the part of the vehicle registration certificate that lists the details of the vehicle is required, whereas, in other cases, the whole documentation has to be translated. The length of vehicle registration certificates differs in every country. Some are longer, e.g. certificates in the UK, and some are shorter, e.g. the Swiss or the German documents.
Do you need your vehicle registration certificate to be translated?
We deliver the certified translation of your vehicle registration certificate and any other documentation to any corner of Slovakia. Unlike other types of certified translation, however, the certified translation of vehicle registration certificates need not be bound together with the original. A printed copy of the document is enough.
Therefore, if you need certified translation of your vehicle registration certificate and other documentation, it is enough to scan the documents and send them to our e-mail address, info@kvalitnypreklad.sk or kvpreklady@gmail.com.
Subsequently, we will translate them and you can collect them personally in our office at 4, Grösslingova Street in Bratislava or we can send them to you by post with cash on delivery. If necessary, we can deliver the translation within 24 hours. Most frequently, we deliver certified translations of vehicle registration certificates from German and English but we can deliver certified translation of the technical documentation of your vehicle from and into any world language.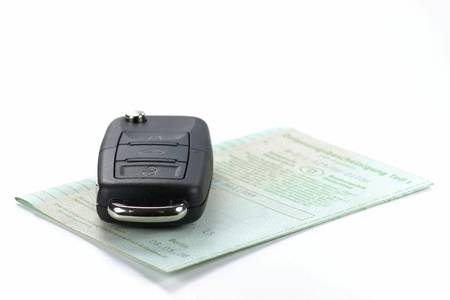 Professionalism
Reliability
Experience
Reasonable Prices
Native Speakears
Individual Approach